Ingegerd
Ingegerd Olofsdotter – St Anna – Nordic women's history
Music and textile art in patchwork technology
Nordic countries
Russia
Ukraine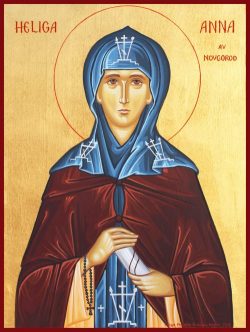 The project aim is to create a profane oratorio in patchwork technology about Ingegerd Olofsdotter's life for both schoolchildren and adults in the the Nordic countries, Russia and Ukraine. A scenic music work that widens the knowledge of this colorful Swedish personality.
There are among the countries which the project affects a common history to bring forward – we can from the Nordic region tie bands to the east and build bridges over the mental, cultural and political obstacles that exist today. Men and women, boys and girls, in all these countries can clearly see how people have moved across borders and mixed and enriched their ways of life and cultures with diversity throughout history, as today.
The project enhances gender equality in the history writing of the "Viking Age", also focusing on the importance of women's crafts. The project increases the knowledge of all ages about a colorful and international Swedish-Russian woman in the 11th century. Girls and boys who grow up today need to have a greater breadth of who can be in power and actually influence historical course of events.
In collaboration between girls and boys in primary school and professional cultural practitioners, a musical work is created with inspiration from the quilt as a craft. A real patchwork of pieces designed by children and young people in the Nordic countries, Russia and Ukraine, will become the foundation and inspiration for a musical work created by different "pieces" in a new way.
Project partners and financiers: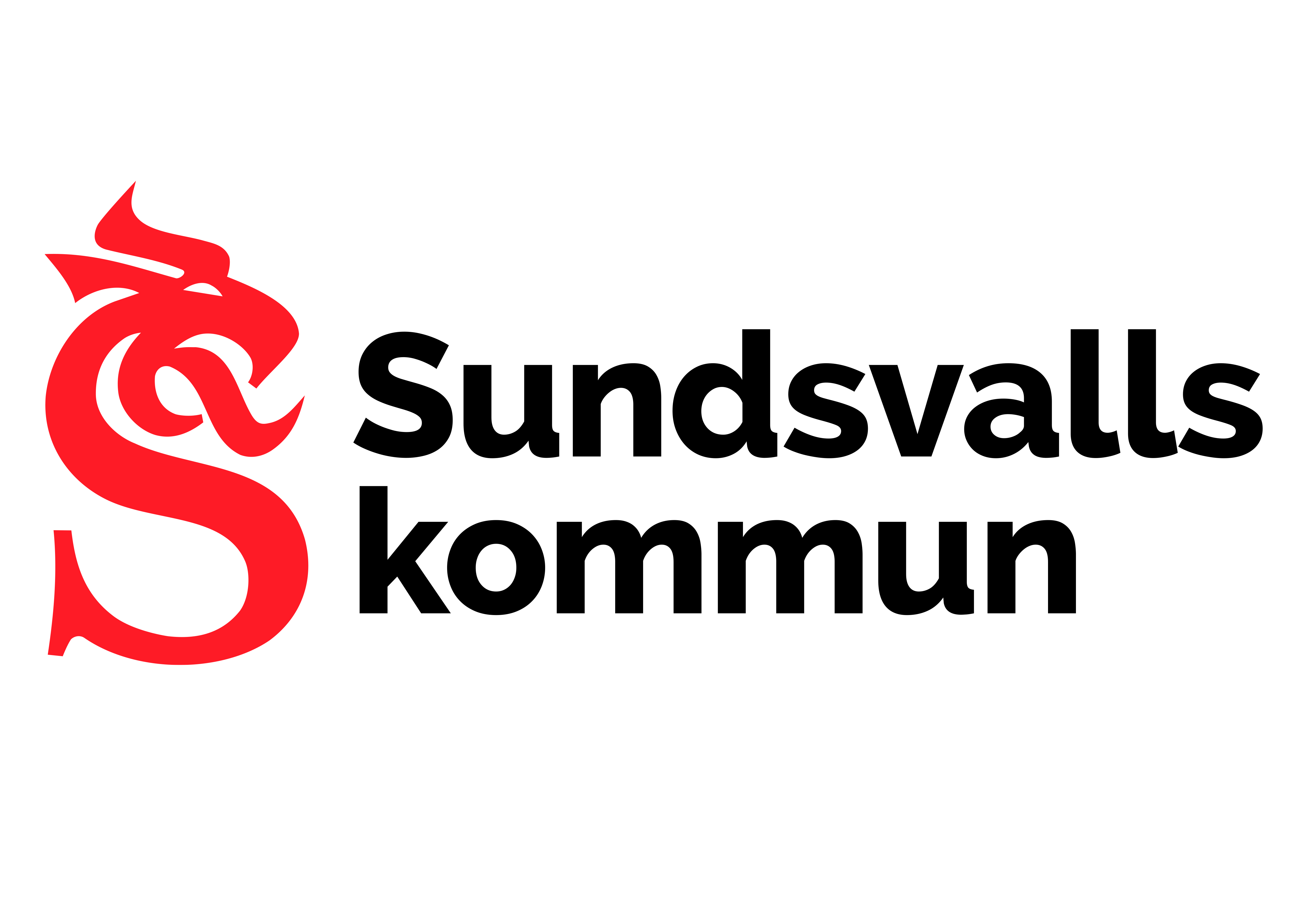 ————————————————————————————————-
Ingegerd Olofsdotter, daughter of Olof Skötkonung
SHORT HISTORY OF INGERGED (1001 Skara Husaby -1050 Kiev)
After being engaged to be married to Olav Haraldsson, later St. Olav, Ingegerd was instead married to the prince Jaroslav of Novgorod, who was of the Nordic Rurik family, a dynasty that ruled in Kiev and Russia until the 16th century. Since Ingegerd acted as peacemaker between Jaroslav and his brothers, Ingegerd and Jaroslav became regents in Ruthania / Kiev kingdom and the country flourished. Ingegerd and Jaroslav moved to Kiev and invited architects, artists and craftsmen from Greece and, among other things, had the Sofia Cathedral built. They raised Olav Haraldsson's son Magnus who then became king in Norway, Magnus the Good. The two also had many children of their own and many of them were married in the royal houses of Europe where there are descendants today in Spain and Luxembourg. The daughter Anna of Kiev made impression as a queen at the French court because she was a woman and educated! Ingegerd became committed to the poor people in Kiev and after Jaroslav's death she became a nun and changed her name to Anna. After her death, she became Sweden's first female saint. Or was she Swedish?
Countries The Ingegerd project
Sweden Here Ingegerd is born and grows up in Uppland county. In her home there are, among other things, some Icelandic poets.
Norway In order to promote peace between Sweden and Norway, plans for marriage between Ingegerd and Norway's King Olav are made in Västergötland. Ingegerd is first asked if she wants this, and she is then involved in the planning. The son of Olav, who later became king of Norway, Magnus the Good, was raised by Ingegerd and Jaroslav.
Russia Ingegerd is instead married to a Russian prince, they live in Novgorod initially. Ingegerd requests Ladoga as a bridal gift to accept the marriage. Tsar Ivan the Terrible draws attention to Ingegerd "St Anna" in the 16th century for her contribution to the growth of Russia.
Ukraine Ingegerd arranges peace in Rutheina – Kiev Kingdom, she and Jaroslav move to and reign from Kiev where Ingegerd is committed to the city's poor. They have the Sofia Cathedral built.
Iceland It is in Snorre Sturlasson's stories that we get to know the image and history of Ingegerd, without this Icelandic narrator perhaps the only traces would have been the Sofia Cathedral in Kiev and sparse information about her heirs. At Kungsgården at Olof Skötkonungs royal court there were Icelandic poets that had an active role in the negotiation of the marriage between Ingegerd and Olav Haraldsson.
Finland / Åland There are people and organizations with a strong desire to create a pilgrimage path that continues to Novgorod. They have already been to Novgorod and have valuable contacts.
Greenland / Denmark Greenland has made a large textile discovery from the centuries after the Viking Age and in combination with Danish finds from Ingegerd's lifetime there is a large knowledge to lift into the handicraft part of the project.
Faroe Islands / Denmark The Faroe Islands was or became Norse during Ingegerds lifetime and the national day of the Islands is on 29th of July, the St Olav's Day. The Færeyinga saga is written on Iceland aswell as the sagas telling us about Ingegerd and Olav.
Artistic way to work – idea
Women's history – recycling – diversity
Patchwork – a patchwork can be made of only old materials but if you want a certain effect you can choose exactly the fabric you want, take new. A patchwork oratory as a tribute to female history. Crafting is as important, valuable and worth highlighting as inventing the car. To be wise in preventing war is worth more than having caused and implemented it. Ingegerd Olofsdotter – a Swedish woman who made an impression, worthy of becoming as famous as Karl the XIIth.
School classes in the Nordic countries, Russia and Ukraine will create a common patchwork as a foundation textile for the performance of the work. Each class creates its patch, color – pattern – material, based on a trait, feeling or event linked to Ingegerd's life story. In parallel and in inspiration to each other, the musical work is created about Ingegerd's life.
Here are examples of musical patches the oratory will be created of:
– as an evangelist (storyteller) a rapper. The hip hip story tellers are the "contemporary medevial ballad writer" and storyteller in music of today
– songs from past to present, old church songs, hip hop, songs from popular music, orthodox church music, folk music from places associated with Ingegerd, Russian, Nordic, Ukraine music, classical music pieces and newly written songs and lyrics in the above genres.
– all with a consciously large number of female songwriters / composers
– Sketch of crew: 2-4 vocal soloists (possibly also instrumentalists) and a rapper (evangelist), the orchestra which is usually part of a traditional oratorio is replaced here by a "band" with 4-6 instrumentalists from different genres and a choir. The choir may be in the form of a group of "background singers" in pop music, though of the larger format – perhaps an amateur choir or youth choir.
– Elements of dance / movement can be included – hip hop etc. – but is not necessary to perform the work.
An oratorio in a pompous format that gives the impression worthy of a significant woman. A profane and innovative oratorio about Ingegerd Olofsdotter's life.
Nedansjö 2018-02-15 at St Olavsleden with tombs from Roman Iron Age in the area.
Ljungandalen Rest & Development AB, Nedansjövägen 62, 864 96 Stöde.
Org no. 559037-0887 The company offers music and movement along St Olavsleden as well as ideas and projects for development in the rural areas.
Project manager Sofia Sahlin, musician and creative producer – CV: https://www.mentha.se/om-sofia/